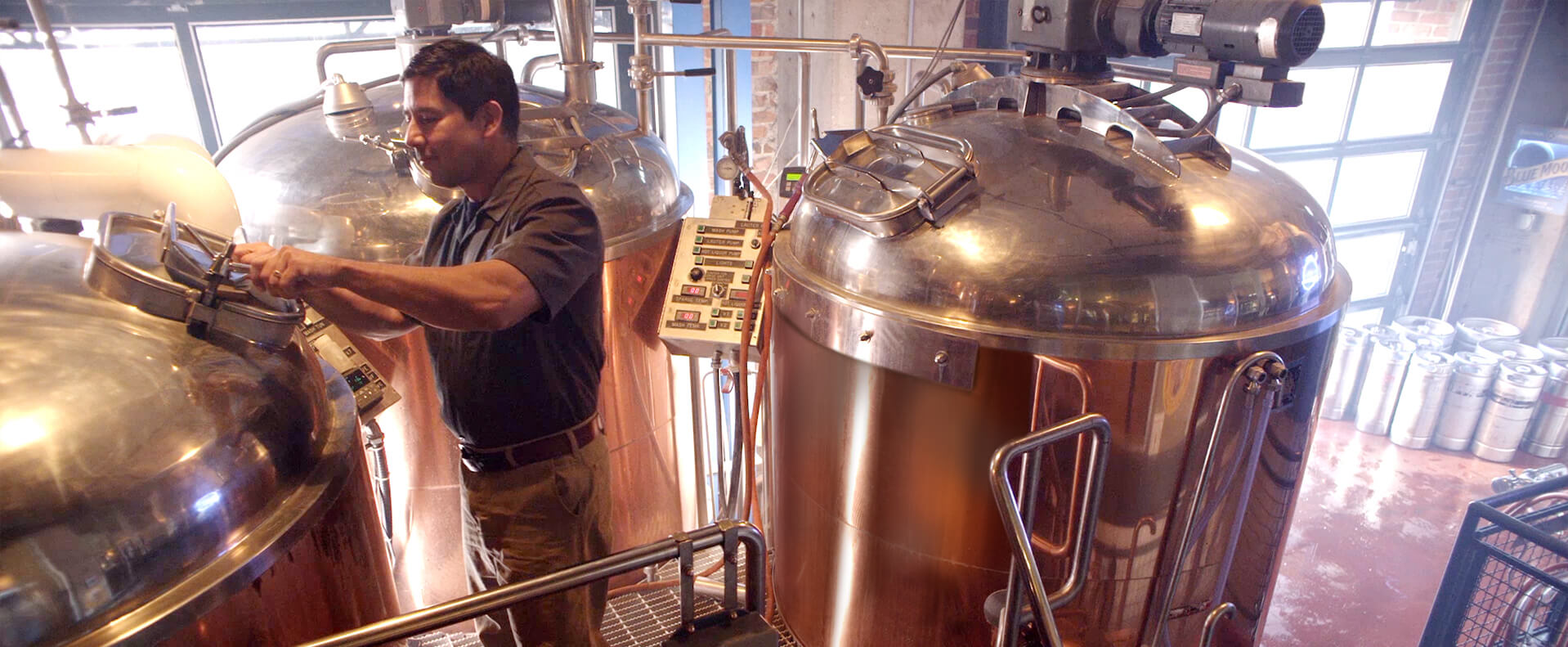 Our Beginning
Our story begins in the Sandlot Brewery at Coors Field in Denver, Colorado, at the beginning of the 1995 baseball season. After earning his Ph.D. in brewing from the University of Brussels, our founder and head brewmaster Keith Villa returned stateside with the goal of brewing well-crafted beers inspired by Belgian styles, with a refreshing twist. Amongst the many beers one fan favourite emerged, in true baseball fashion they called it 'Bellyslide Wit'. Someone said, "A beer this good only comes around once in a blue moon," and thus Blue Moon® Belgian White Belgian-Style Wheat Ale was born.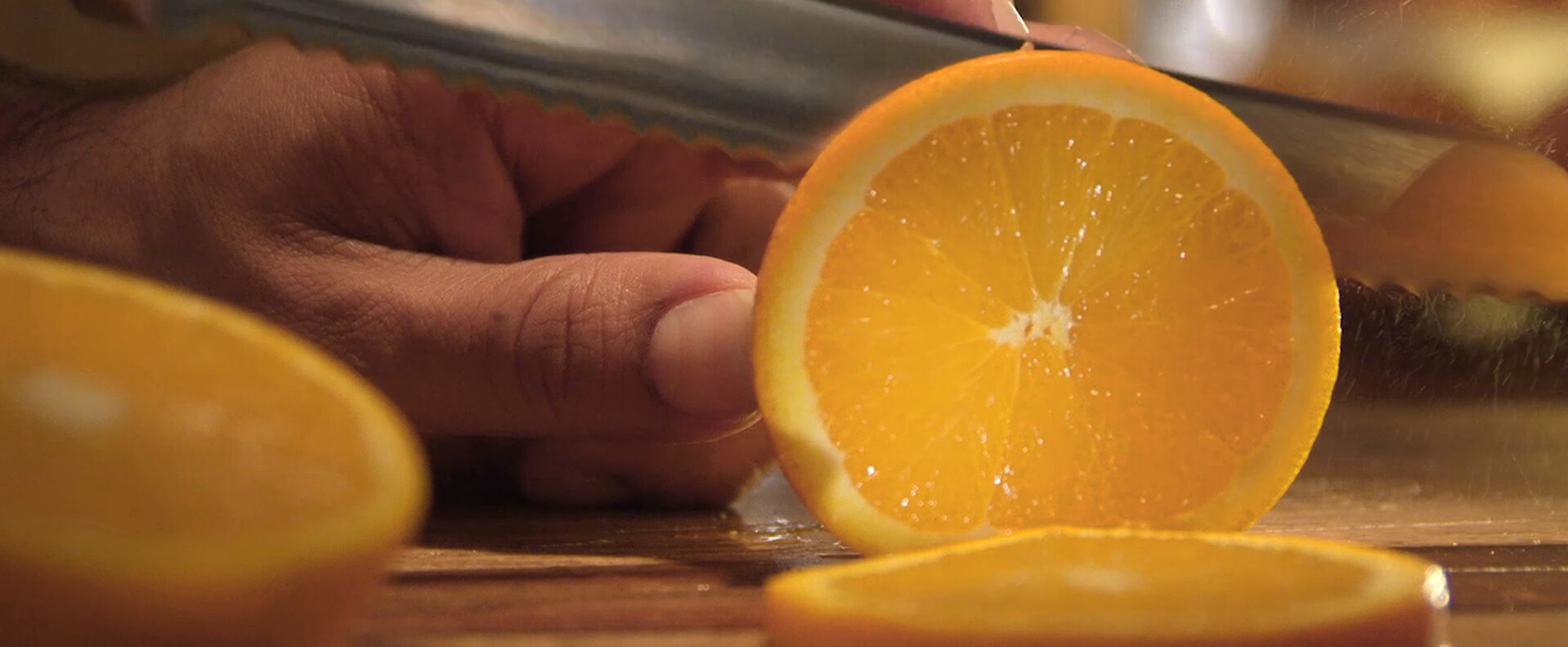 Our Twist
Knowing the American palate would appreciate a bit more sweetness than the typical tartness of a Belgian Wit, Keith brewed with Valencia orange peel to accomplish the signature, subtle sweetness that we all know and love today. Thus, Blue Moon® Belgian White Belgian-Style Wheat Ale was born.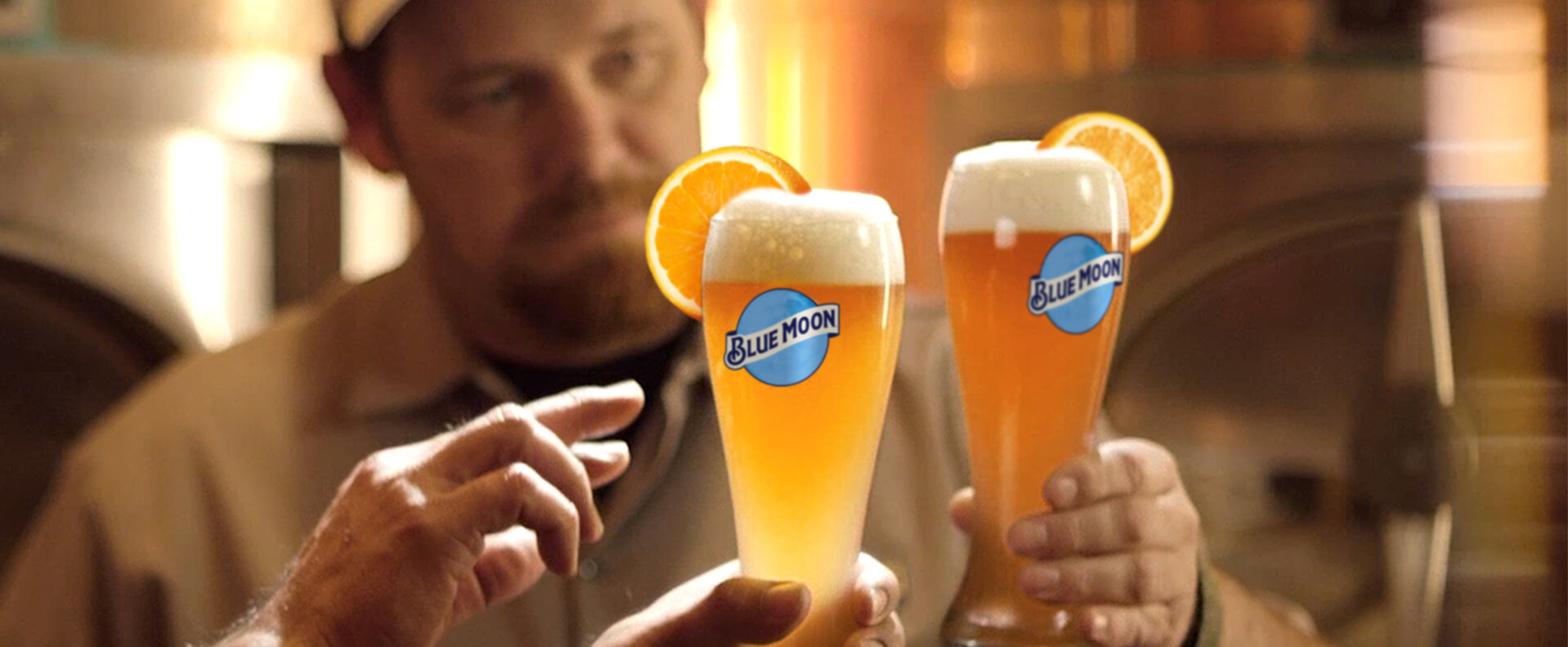 Our Signature Beer
Initially, Keith faced skepticism for introducing this new style of beer to drinkers. At the time, the American beer market was flooded with lagers, and the cloudy appearance of the unfiltered Belgian White Style Beer was unfamiliar.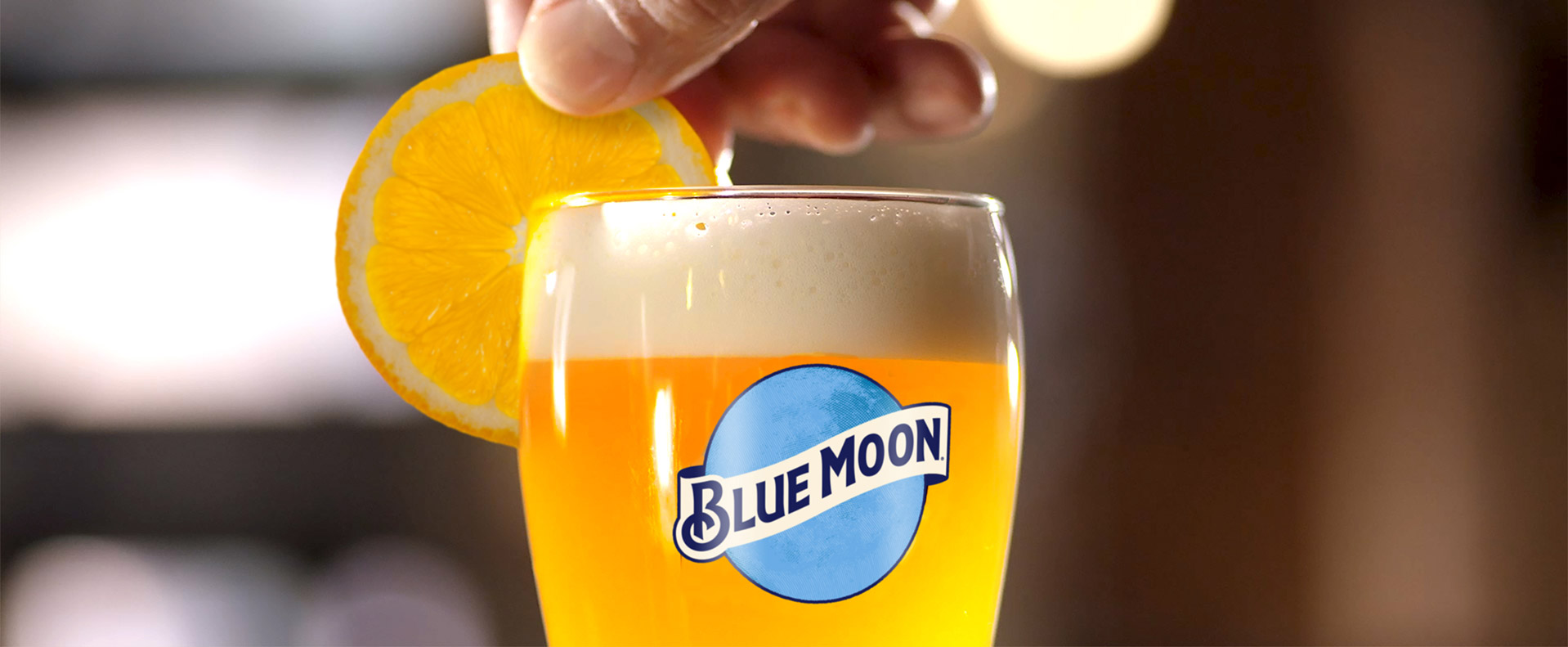 Our Garnish Ritual
He also noticed that bartenders were serving Blue Moon with a lemon slice, a typical garnish for a tart Belgian Wit. Keith knew he had a winning beer, so he persisted, hand-selling Blue Moon from bar to bar and adding his unique garnish, an orange wheel, to help highlight the citrus aroma and enhance the drinking experience.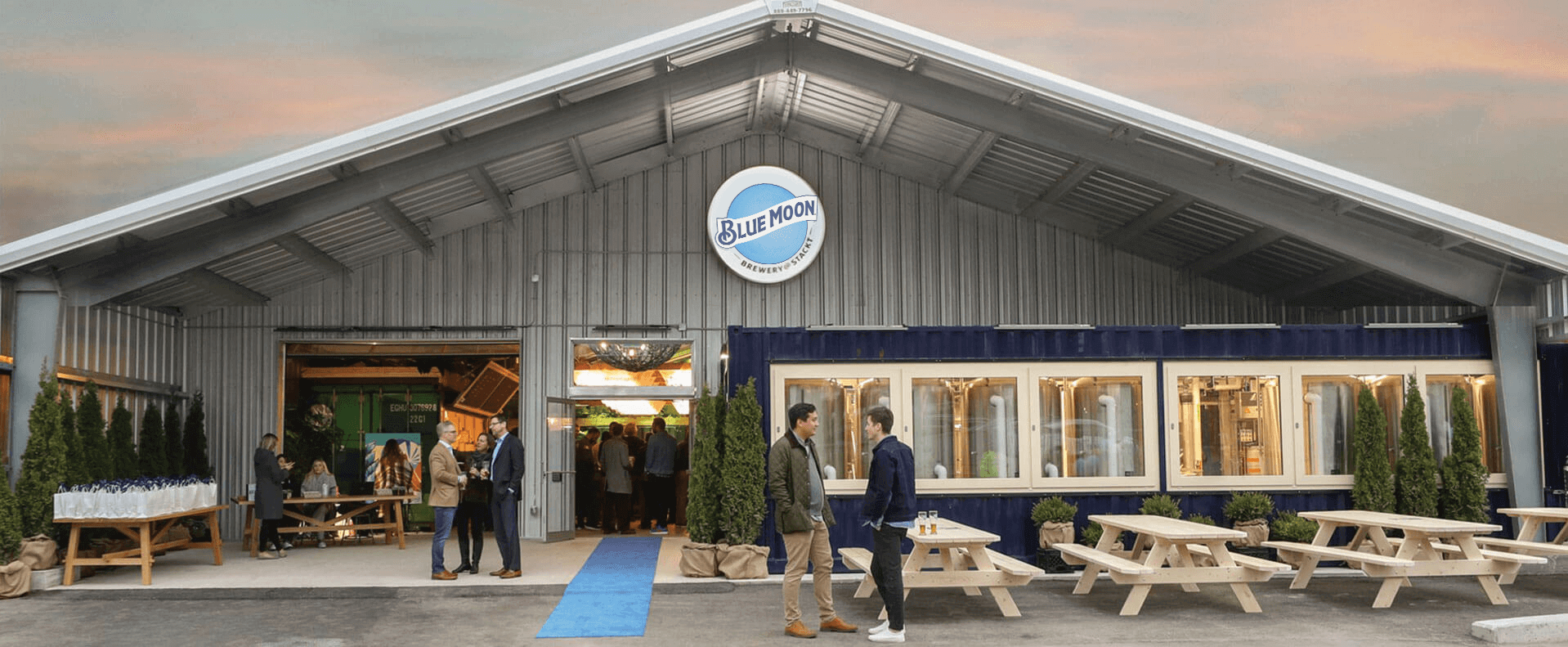 Our Brand Today
Eventually, Blue Moon gained recognition, winning over drinkers and inspiring brewers across the US. In doing so, Blue Moon catapulted the craft movement forward, helping to shape the modern American beer scene. In 2015 it came to Canada as Belgian Moon.
Over the past six years since coming to Canada, Belgian Moon has earned the choice of many beer lovers and has created greater awareness of the overall Belgian wheat style. With a better awareness of its style, we no longer need to use the name to convey style and can instead use the well-known brand name of Blue Moon in Canada.